St Ann's Church building remains open for Sunday services at 9:30am.
The following changes will take place from Sunday 25 July
We will be singing again in the Church building. This will be a real joy after not being able to do so for so long.

It is no longer a legal requirement to wear a face covering, though the government expects and recommends that people wear face coverings in crowded and enclosed settings to protect themselves and others. St Ann's is a modern well-ventilated building with the ability to designate different areas and is rarely crowded. We will therefore leave it to individuals to decide what is appropriate and have put in place different areas of the church to accommodate the different requirements of those attending Church in relation to face coverings. There will be an area of the Church where we will expect face coverings in order to accomodate those who want to sit with others wearing face coverngs. In all other areas they may be worn but others may not be doing so. Please see this guide on where to sit.

All previously closed areas of the Church are now open again.

There will nolonger be a requirement to social distance in Church other than in the areas designated for social distancing.
The following precautions remain in place at Church please keep them in mind.
Please do not attend Church if you are feeling unwell,

Use the provided hand santitiser or wash your hands,

Respect those areas that have been set out for those who wish to continue to social distance and/or sit with others wearing a face covering.

Enter by the main door and leave using the door in the worship area

The relevant QR code poster will remain for those who wish to use the NHS App.

Please avoid touching surfaces if possible, particularly chairs that you will not be sitting on for the duration of the service.

Windows and doors will remain open to ensure good ventilation. Please keep this in mind if the weather is cold.

We will be having services of Holy Communion for some of the services. It is for individuals to decide if they wish to take the bread or receive a blessing or remain in their seat. We will be following the Church of England guidance for conducting Holy Communion. Please follow any instructions given.

Children are very welcome. For the time being Play bags and other children's resources will not be available. Those who attend with children may bring their own toys or books if they wish. These should be taken home at the end of the service.
The services will not be livestreamed over the summer months. We will consider later in the year which acitivities and services to post to youtube channel in future. Please do let us know your thoughts by emailing us at contact@stannswarrington.org.uk
We hope that those attending our services will be blessed as we come together to worship our Lord and Saviour Jesus Christ.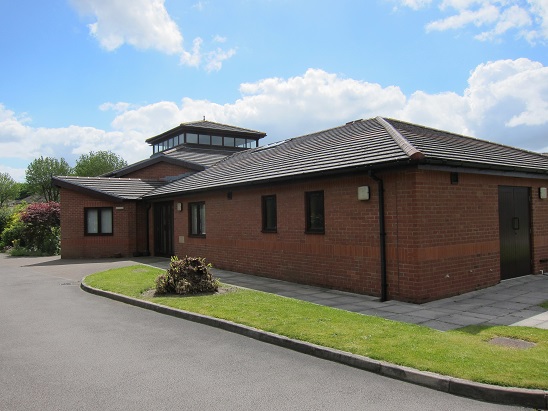 "Sing to him, sing praises to him; tell of all his wonderful works." Psalm 105:2 NRSVA